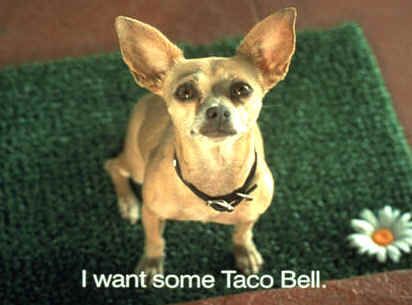 People.com is reporting (
exclusively
!) that Gidget--the chihuahua that "charmed millions" in a series of Taco Bell ads in the late 1990's--passed away Tuesday night. She was 15.
According to the release, Gidget was "a consummate pro" who "delighted the crew with her playful nature."
She is survived by her trainer, Sue, as well as two gorditas and an Enchirito® value meal. A fund has been set up in her name, in my wallet. Donations are welcome.