Many years ago I stumbled upon a
Poison Ivy
Barbie at
Wal
-Mart. I of course bought her immediately. The cashier, possibly feeling uncomfortable that a grown man was
purchasing
nothing but a lone Barbie doll at 3am, commented on how that was going to make a great gift for my daughter. I decided against telling her, "Oh, I don't have a daughter. This is for me!"
I wish I could say my Barbie collecting could be labeled as an isolated incident, but Poison Ivy was the catalyst to a very expensive (and emasculating) hobby. So with every shred of manliness gone, I have no shame in admitting squealing like a schoolgirl at the announcement of Barbie's next
Pink Label Series
(Holiday 2009). It has officially rocked my socks...and soon, will rock my pocketbook.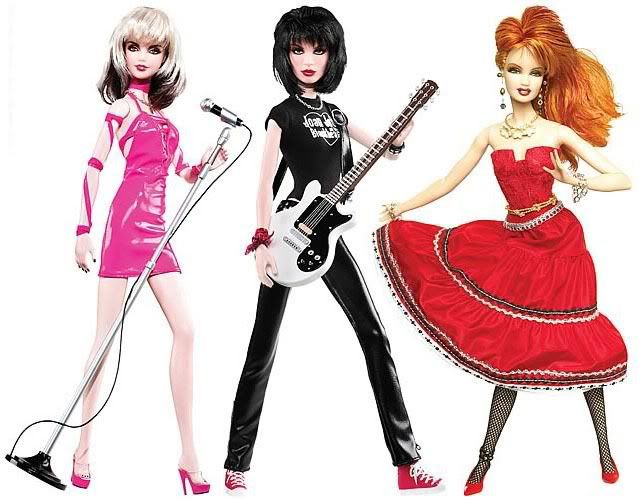 Debbie Harry, Joan

Jett

, and Cyndi

Lauper

!
I love the selection! I'm glad they didn't just settle for the likes of Madonna and Pat
Benatar
.
Note: I
hope
they make Madonna and Pat
Benatar
.