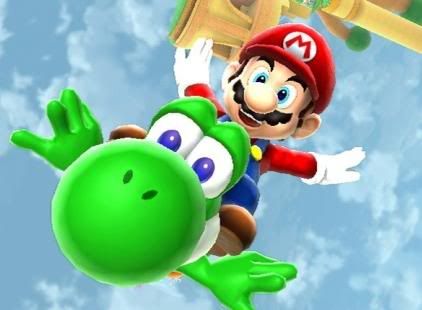 Nintendo has some great things in store for Wii in 2010! First up is
Super Mario Galaxy 2
! Now,
Super Mario Galaxy
could be described as "the most fun had playing a video game" and it'd be totally true. So a sequel (with Yoshi!) is very welcome! But wait! There's even more Mario heading your way!
New Super Mario Bros
. for Wii. Four player classic style Mario? Who do I make the check out to?
No three words are sweeter than "New Metroid Game." There has never been so much as a blemish in the series' history and I'm sure
Metroid: Other M
(from Nintendo and Team Ninja!), is no exception. So...totally...sweet.
I'm also super excited for the update to
A Boy And His Blob
, but I'll save that one for another blob, er,
blog
.
Oh yeah, and something called Zelda? More on that as it develops.